Great grinning head of John the Baptist in a porkpie hat stuffed in a rhinestone bowling bag! Sam & Max are back on Xbox!

The Xbox One version of Sam & Max Save the World was just revealed in this morning's ID@Xbox Twitch showcase and is available right now. The game sells for $19.99 or equivalent in local currency.
Xbox reveal trailer: https://www.youtube.com/watch?v=nHm2H59xP-4
Screenshots and other assets: https://www.skunkapegames.com/press
Xbox store page: https://www.microsoft.com/p/sam-max-save-the-world/9nj7fh3hb8sr

Review copies are available: Please email pr@skunkapegames.com to request a copy for Xbox, Nintendo Switch, or Steam. (If requesting for Switch, include your region.)

About Sam & Max Save the World
Sam & Max Save the World, a comedy adventure based on the dog and rabbity-thing crime fighting duo created by Steve Purcell, was the first true episodic game. Telltale Games originally released the six-episode season on PC between October 2006 and April 2007. The game later came to Xbox 360 in 2009.

When Telltale closed its doors in 2018, a small group of the original team acquired the game rights and remastered the season with higher resolution graphics, improved audio, new musical tracks, and a number of other enhancements. A full list of changes in the remastered version can be viewed here.

Today's Xbox One release joins PC and Nintendo Switch versions that came out in December.

The Story
It's just another day at the office for the self-proclaimed Freelance Police when the Commissioner calls in with a disturbing report: former child stars are running amok in the street! What starts as an open-and-shut case of idiotic vandalism grows into an all-out conspiracy as Sam and Max encounter one miscreant after another who have been mysteriously hypnotized. (You can tell from the "spinny thing" they do with their eyes.)

Who's the source of this malfeasance, and what is their dastardly plan? Cracking this case will require Sam's nose for detective work, Max's lack of conscience, an assortment of inventory items, and a little help from neighbors Sybil Pandemik, Bosco, and Jimmy Two-Teeth. From Sam & Max's street to the White House lawn, inside the internet, and all the way to the moon, this baffling mystery gets weirder and funnier as it unfolds.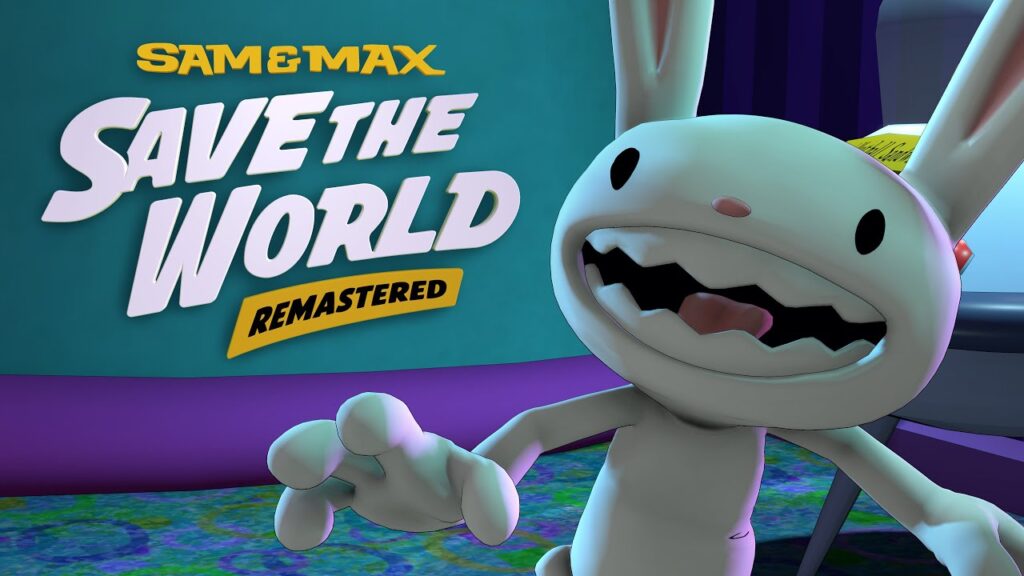 ALSO AVAILABLE
Please log in to Games Press for the following accompaniments to this announcement:
Videos
PR contact information
Don't have a login? If you work within the games trade (press, influencer, developer, publisher or PR agency) you can register here.
JOIN US
RegisterGames Press Pro – for mediaGames Press Elite – for PRs
HELP
Use of assets FAQHow to submit news
COMPANY
About Games PressContact us©2021 Games Press Ltd.Terms and ConditionsPrivacy Policy
I115KL0LD136KI70.6KRank37.5Kln/awhoissourceRank131KAdv Disp Ads0Pub Disp Ads410More dataSummary reportDiagnosisDensity660n/a