Bangkok, August 4th, 2021 – Sanuk Games is happy to announce Drum Box, the most complete drumming game on Nintendo Switch.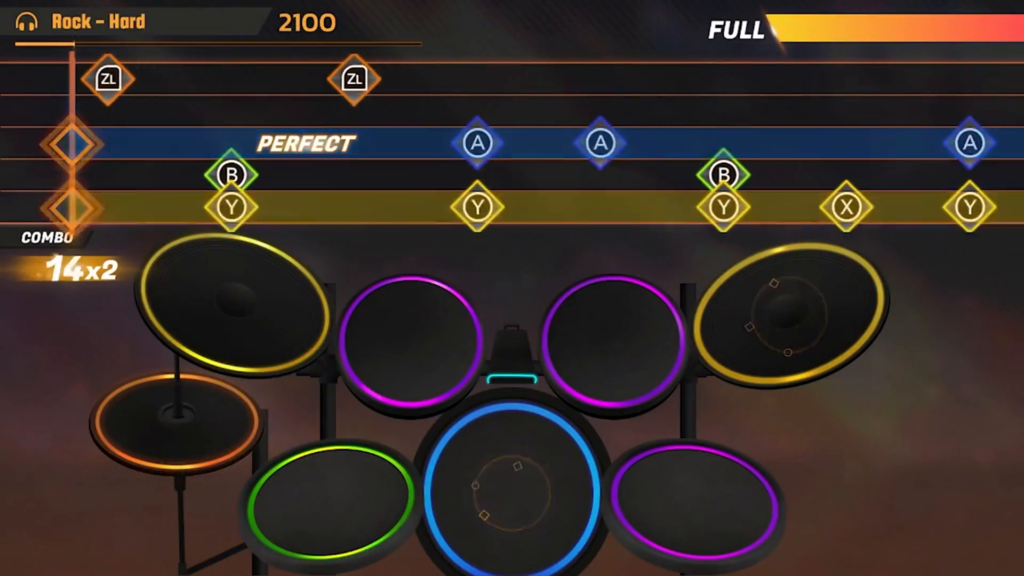 Drum Box will challenge you to play the drum parts in 8 music genres. Start in easy difficulty and build up your skills. In each step, a training mode will teach you the patterns, and a performance mode will challenge you to beat your own score. You will also be able to drum freestyle, to your own beat. Are you ready to take up the challenge?

Key features:

Play the drum parts of 8 music genres: Reggae, Rock, Blues, Hip Hop, Metal, Jazz, Funk, Salsa.
Popular backing tracks from "Drum! Drum! Drum!" – the most renowned provider of backing tracks for drummers on Youtube (https://www.youtube.com/c/drumlessbackingtracks).
3 levels of difficulty to unlock.
A training mode to learn and practice the different patterns.
A performance mode where you can challenge yourself. Build combos, beat your own score and earn medals!
A freestyle mode for you to drum to your own beat, with 8 different drum kits.
 
The game is about to enter Nintendo's Lot Check process. The release date and price will be announced later. It will be released in English language in Europe and America.

About Sanuk Games: after a hiatus of 3 years, veteran Thai studio Sanuk Games is back in business with a new team and a new focus on music games. Founded in Bangkok in 2003, Sanuk Games had previously released over 70 casual games and arcade games on multiple systems.

Sanuk Games – www.sanukgames.com
Yan Marchal – yan@sanuk.biz