Esteemed Publisher Also Featuring in Xbox Live Stream September 30 ​​​​​​​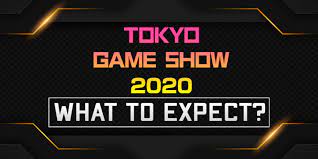 505 Games will highlight upcoming titles during two Tokyo Game Show 2021 events: the 505 Games Upcoming Titles Showcase on Friday, October 1st at 10am BST and the Xbox Live Stream on Thursday, September 30, 10am BST. Watch both digital events via Tokyo Game Show's YouTube, Twitch, and BiliBili channels. 
 
The 505 Games Upcoming Title Showcase offers a dedicated look at a few of the publisher's biggest projects and marks its first official TGS attendance since establishing a new team based in Japan. Rabbit & Bear Studios' highly-anticipated JRPG and 2020's highest-funded video game Kickstarter campaign Eiyuden Chronicle: Hundred Heroes headlines the event alongside companion game Eiyuden Chronicle: Rising.  
 
"This is our first official attendance at the Tokyo Game Show, one of the world's largest celebrations of interactive entertainment, bringing together fans from Japan and the rest of the globe,"said Raffaele Galante, CEO of 505 Games. "Our presence confirms our commitment to increasingly engage with the Japanese market while executing our glocal publishing and game sourcing strategy" 
 
This segment features the first look at PC gameplay for Eiyuden Chronicle: Rising, introducing new info about the world, story, characters, and how the game interacts with Hundred Heroes. It will also present a Q&A session with Studio Lead Yoshitaka Murayama (Suikoden I and II), Lead Character Designer Junko Kawano (Suikoden I and IV), and a special secret guest. 
 
505 Games will debut Nintendo Switch gameplay for breathtaking world-crafting sandbox Grow: Song of the Evertree. Watch an entertaining interview with Grow's composer, BAFTA award nominee and Crunchyroll Award winner Kevin Penkin (Florence, Star Wars: Visions), ahead of the game's Tuesday, Nov. 16 launch on PC, PlayStation 4, Xbox One, and Nintendo Switch. Co-op monster-raising JRPG Re:Legend premieres new Nintendo Switch footage with commentary from developer Magnus Games Studio. 
 
Expect footage of the new Championship mode coming to hectic co-op experience Rescue Party: Live! before playing its demo as part of Steam Next Fest.  
Nelson Sexton, the creator of the acclaimed zombie survival game UNTURNED, reveals news about the upcoming Elver map and PlayStation 5 Xbox One X|S launch.  
Stay tuned for special, heartwarming Assetto Corsa Competizione content. 
 
Today's Xbox Live Stream will highlight three 505 Games titles. Keep an eye out for a first gameplay look at Rabbit & Bear Studios' future Xbox Game Pass title Eiyuden Chronicle: Rising. See what's next for Re:Legend in a new trailer. Witness the power of the Xbox One Series X|S and how it enhances first-person cyberpunk parkour action game Ghostrunner. 
 
About 505 Games 
 
505 Games, a Digital Bros' subsidiary, is a global publisher focused on offering a broad selection of video games for players of all ages and skill levels.The company publishes and distributes premium and free-to-play games on console and PC platforms as well as mobile devices. 
Publishing highlights include DEATH STRANDING (PC), Control, Assetto Corsa Competizione, Ghostrunner, Gems of War, Journey to the Savage Planet, Bloodstained: Ritual of the Night, and Brothers: A Tale of Two Sons. 
505 Games has offices in the United States, United Kingdom, France, Germany, Italy, Spain, Australia, China and Japan. For more information on 505 Games and its products please visit 505games.com.