Spend the summer carefree with Math Makers, the fun game that eliminates kids' fear of Math!
Montreal, Canada – July 22nd, 2021 – Ululab, makers of the multi-award winning Slice Fractions series, announces today that their latest title, Math Makers, will launch on iOS and Google Play on July 22nd. The subscription-based app will provide a way for kids to learn math without the constraints that come with a classroom, without even realising it! Accompanied by dozens of wacky animals, kids will enjoy making their way through physics-based puzzles, each of which contains a math lesson hidden in the gameplay. They'll encounter strange and wonderful creatures, collect pets, and learn math without feeling like they're studying in school.
"Usually when I make dinner, I want to give my daughter the iPad with something that's fun but not mindless. Math Makers is simple, not too stimulating, and teaches her math, it's a no-brainer and she likes it," says Jessica Morris, busy parent to a 6-year-old.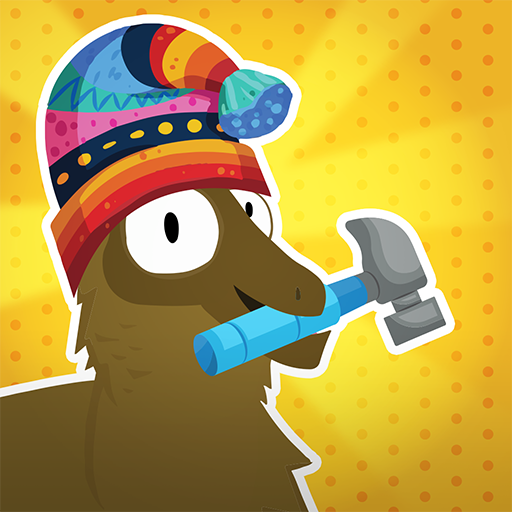 Math Makers uses gaming to change children's intuitions about difficult concepts like place value, fractions, addition, subtraction, equality, and so much more. It's the only game where mathematical problem solving is seamlessly baked into the gameplay.
Key Features:
Develops kids' intuition and understanding of core math concepts, by tackling the most common math problems kids struggle with, from kindergarten through elementary.
Designed alongside university researchers, by developers with advanced education training.
Play in a child-safe digital environment: no ads, micro-transactions or in-app purchases – parents can relax knowing their kids are enjoying educational screen time.
"Not all kids have access to the same quality of math teaching," says François Boucher-Genesse, Director at Ululab. "Math Makers levels the playing field by teaching kids math concepts without the need for adult supervision. While their kids have a great time playing the game, parents enjoy some guilt-free time off knowing their kids are learning."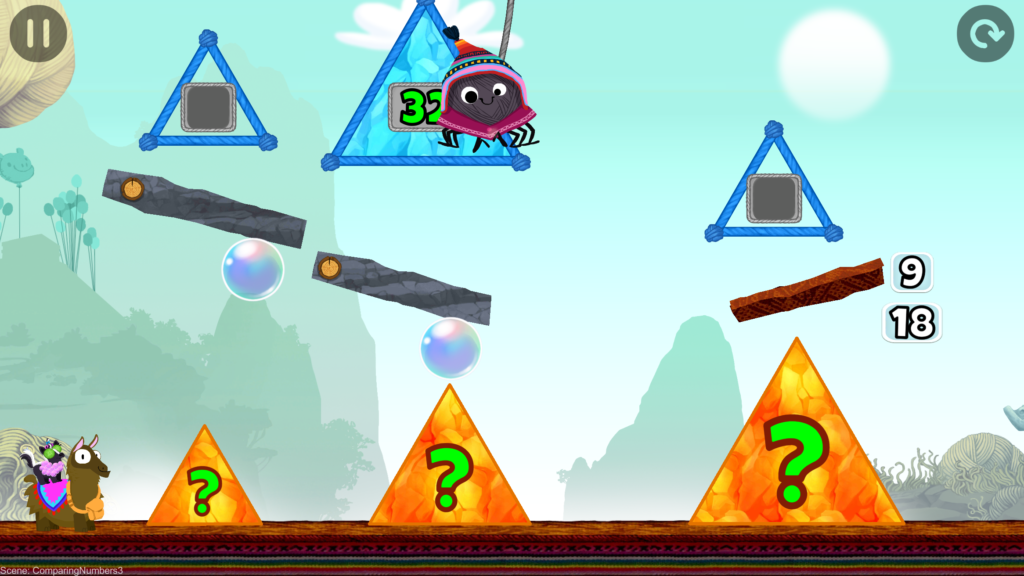 After the huge success of their multi-award winning app Slice Fractions, the game became the focus of an academic study which showed that, after only 3 hours of play time, kids improved an average of 10.5% in standardized math tests. Building on this formula of fun, Math Makers doesn't just show kids how to practice, it actively teaches them math.
"I loved how simple it was, and how it slowly got more challenging, yet my son was still able to understand and play without my help," says Pete Henderson, father of Jacob and Sonya, ages 5 and 3.
It's time to make math exciting. For a short time, subscribe to Math Makers on iOS and Android to get 50% off for life! 
ENDS
Notes to editor:
More information on Math Makers:
Math Makers Presskit: https://ululab.com/press-kit-math-makers/
Visit Math Makers website: https://ululab.com/math-makers-game/
Ululab Press Kit: https://ululab.com/press-kit-ululab/
Like Ululab on Facebook: https://www.facebook.com/Ululab
Follow Ululab on Twitter: https://twitter.com/Ululab
Follow Math Makers on Instagram: https://www.instagram.com/mathmakersapp/
Visit Ululab website: https://ululab.com/
About Ululab
Ululab is all about one thing: impacting the world in a positive way through video games. The sad truth is most educational games on the market are low quality, and bore children long before they learn anything. Ululab's mission is to make fun games that children want to play, and that teach them something along the way.
Media contact:
Rami, Marketing Director, Ululab. email: ramin@ululab.com