Cologne, July 22, 2021 – Headup is hell-bent on causing some havoc today! They have let loose a new 2D pixel-art destruction game, GIGAPOCALYPSE, inspired by classic Kaijū movies such as Godzilla and King Kong, and the legendary game series Rampage. For today's Early Access launch, get a taste for destruction with the new trailer: https://youtu.be/myZlUYqaqgc

As you turn towering cities to rubble, a blood-pumping heavy metal symphony will accompany you, perfectly scoring the chaos of your very own monster apocalypse!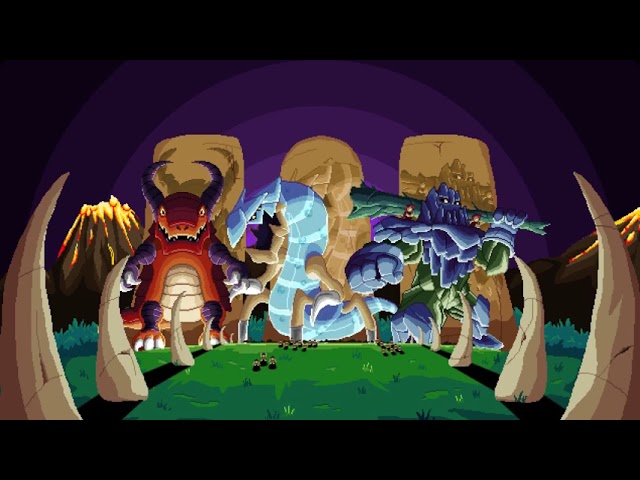 Now that Gigapocalypse has hit Early Access, all nine "Gigas" will slowly be added in the lead up to the final game. Each one will bring new powers, mechanics and deadly upgrades, increasing the scope for devastation. More locations will be added too, bringing the final tally to six stages set during the past, present and future – meaning your reign of destruction can span across time itself!

Also, check out the game's Twitter page and feel free to discuss with the developers on Discord.
---
About Gigapocalypse

As a little kid, picking up your dragon toys, spewing fire, feels powerful and destroying everything is one of the best childhood memories for many of us. Now you become that giant monster in Gigapocalypse, a 2D pixel art destruction game, inspired by classical Kaijū movies such as "Godzilla" and "King Kong" and the game classic "Rampage".

The game features a selection of different "Gigas" from the Prehistoric era, the uncharted outer space and the forgotten history. Each with unique skills, mutations and manifold skins that can be unlocked with level ups.

FEATURES INCLUDE:
Nine Gigas with unique abilities and skill trees
Six beautifully detailed stages based on earth's past, present and future timeline
Themed enemies and buildings
Epic and hilarious boss fights
Unlockable minions, skills, and mutations
Extra quests and secrets to unlock more abilities for your monsters
Fast-paced arcade action with simple controls
Satisfying visual destruction in cute pixel art style
A heavy metal soundtrack to perfectly complement the chaos
Razer Chroma support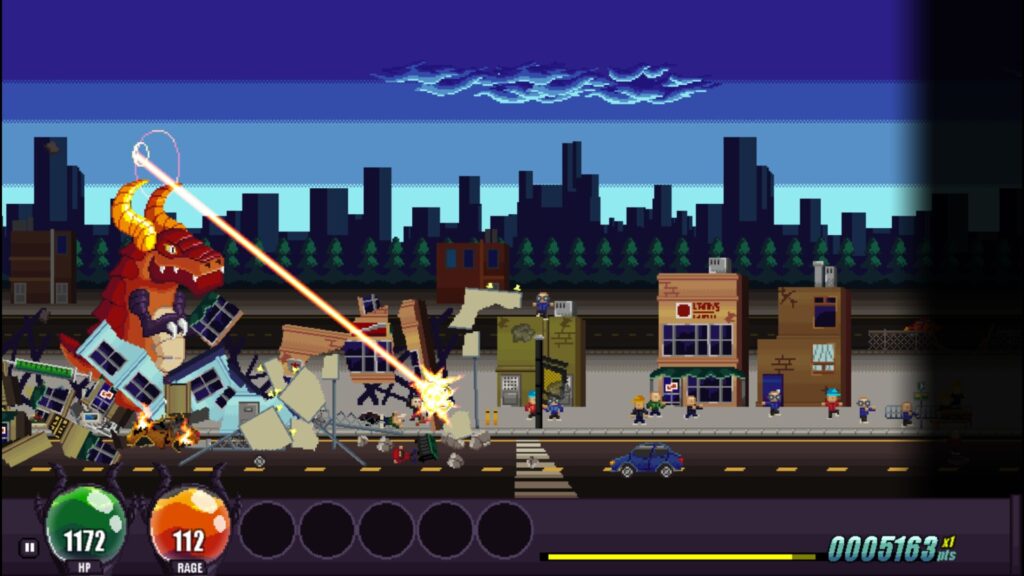 ---
About Headup
Headup is a hybrid games publishing and development company providing players worldwide with the best content in the independent gaming sector. Established in 2009, it is active on all major platforms such as consoles, mobile devices and PC, and was awarded as "Best Publisher" at the German Developers Awards in 2012, 2013, 2017 and 2019. With over 80 million customers served on mobile and further several million players on the PC and consoles, Headup is always looking to raise awareness and commercial success for developers thinking outside the box. More information can be found at www.headupgames.com and twitter.com/headupgames.
About Goody Gameworks
Goody Gameworks is an indie game studio by a solo developer Goody Pundit. Growing up and falling in love with pixel art games fuels his dream to make one and shares the Goody experiences. Releasing many titles of browser games and proceeding to multi-platform games, the studio loves to tinker with genres, especially the retro one. The studio goal is to represent the retro gaming experience in a new, simple, and fresh perspective. More information can be found on www.goodygameworks.com and twitter.com/goodypundit.
---
For further inquiries please contact:
Gregor Ebert
press@headupgames.com
+49 2421 48 68 703 (Germany)
Headup
Copyright © 2021 Headup GmbH, All rights reserved.