United Label says highly successful working relationship with Odd Bug reflects its plan to nurture long-term relationships as part of brand's DNA
July 27, 2021 – London, UK – Indie Games Publisher United Label announced that it will continue to work with the Manchester-based development team Odd Bug Studio following this year's release of Tails of Iron.
The two companies today signed an agreement to work together on an unannounced RPG project. Fully aligned on the vision of this new title, both studios are very excited about the direction and look forward to commencing development shortly.
 
Their current title, Tails of Iron, is an epic RPG adventure voiced by the legendary Doug Cockle, and is scheduled to release on Sept. 17, 2021, on PS5, PS4, Xbox Series X/S, Xbox One, Nintendo Switch and PC.

"United Label is delighted to extend its partnership with the amazing team at Odd Bug Studio. The upcoming Tails of Iron is testament to the great synergy between the two teams, especially when it came to its development, production and marketing. Securing the next project illustrates our long-term vision for both games and developers of the Indie sector, and we look forward to revealing more on this exciting project in due course as we continue the great work with Odd Bug Studio," said Darren Newnham, CEO of United Label.
 
Jack Bennett, Co-Founder of Odd Bug Studio, said, "Working with United Label on Tails of Iron has shown us how smooth and efficient the development process can be. As a publisher, they trust in our vision and allow us to develop our worlds, giving us the time to create polished experiences, which was a major factor in our choice to sign for another game. All of us at Odd Bug are excited for our future plans with United Label and look forward to bringing you our next title."
United Label explained the decision to re-sign with Odd Bug Studio, in advance of the release of the current title, Tails of Iron, is not only testament to the two companies' highly successful working relationship, but also key to the long-term relationships United Label plans to nurture as part of the brand's DNA. To that effect, Darren Newnham (CEO) would like to invite prospective developers to get in touch via the United Label site for all publishing enquiries.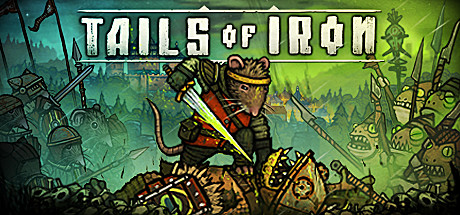 About United Label
 
Founded in 2018, United Label is a publishing house specialising in highly ambitious, lovingly crafted video game titles. Röki, the studio's inaugural release, received critical acclaim upon its launch in late 2020, and was nominated for best 'Debut Indie Game' at both The Game Awards and Baftas. This year will see the release of Eldest Souls, a pixel-art boss-rush game, and Tails of Iron, a stunning hack-n-slash action-RPG. Our objective is to work with both highly experienced teams and passionate start-ups, offering them a publishing structure for success. More information about United Label Games can be found here: www.unitedlabelgames.com.
 
About Odd Bug Studio
 
Based in Manchester, UK, Odd Bug Studio is the team behind the unique and original game The Lost Bear, a 2D VR platformer. Keeping their unique art style, Odd Bug Studio is now building upon its development experience to create the adventure RPG title, Tails of Iron.

 
Press Contacts for United Label:
Nick LaTona/Tara Edwards
Wonacott Communications, LLC
(747) 444-9154
nlatona@wonacottpr.com
tedwards@wonacottpr.com