If you are a business owner or an employee in Singapore, then there is a good chance that your company is already using VOIP phones as part of your communications platform. Here are the latest on the goings on in the the world of VOIP phones in Singapore.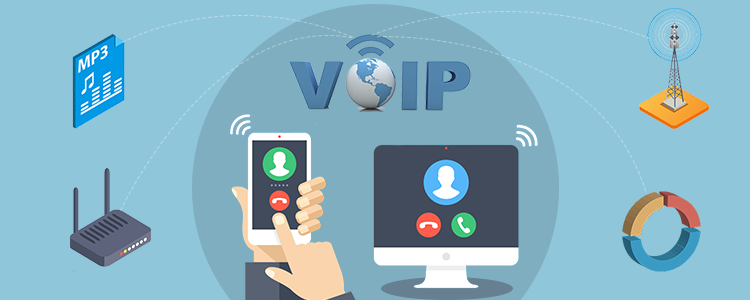 Shareable 50 gigabyte Data Bundle for Mobiles by Singtel

Singtel just announced the launch of a mobile data bundled plan comprised of 50 gigabytes that can now be shared on three devices or by three users on a single plan for a very reasonable price. This is great news for both business owners and employees that use VOIP phones along with their unified communications systems at work. This would mean that people can effectively work remotely whenever and wherever they are using VOIP phone software installed on their devices while connected to the internet using their mobile data plan. Imagine having a meeting at the office at 9 in the morning but the train service was cancelled while you were on your way to work. Using the data plan, you can use your VOIP phone software on your tablet or mobile phone to connect to your office using mobile data connection and not miss out on the meeting. Apart from voice calls using VOIP phones, you can also use real time messaging and even have video calls. This would also result to a dramatic decrease on mobile phone minutes usage and charges. Using VOIP phones with Singtel's new mobile data bundle increases business efficiency and decreases operational expenses.


Using VOIP Phones To Track Effective Sales Channels

Apart from the usual features of VOIP phones, like instant messaging, seamless call transfers, and the likes, another ingenious way of making the most of your VOIP phones is tracking the origin of lead and customer calls. A huge portion of a business' operational expense goes into marketing. But you cannot just equally distribute your marketing budget to all marketing channels because one or two may prove to be more efficient than other channels when it comes to leads and sales. Airing a TV commercial or putting up billboard advertisements costs plenty more than print or internet advertisements but enterprises would be willing to shell out that huge amount if that is the sales channel that is bringing in the most number of sales.

The information that can be collated by monitoring your VOIP phone system is quite valuable in determining which sales channel is most effective for your line of business. Are you getting more product inquiries and sales through calls made through landlines, your website, affiliate websites, print ads, billboard ads, social media, or through mobile phone calls? Which pages on your website are bringing in sales as compared to just leads and inquiries? Having a VOIP phone setup means being able to track how many calls came from each channel. Why would you keep on spending millions on TV and radio commercials and hundreds of thousands for billboard advertisements if you only generate 3-5% of calls from that marketing channel? Knowing which marketing channel leads to more sales via your VOIP phones system can help you and our company to focus your efforts on the more effective sales channels which would of course result to bigger profits.


Alter Default Passwords On VOIP Phones Immediately

There is a vulnerability on the usage of VOIP Phones that may potentially be a way for hackers to listen in on your conversations and carry out other mischievous deeds. VOIP phones are vulnerable to covert surveillance if the default passwords are not altered immediately. You and your business may have a managed services team that uses elaborate firewalls and security programs but if your VOIP phone passwords have not been changed, the VOIP phone can still be exploited if the user visits a website wherein the hacker's exploit is embedded.

The hacker will automatically be dialed out to and connected to the VOIP phone which allows the attacker to eaves drop and even make calls using your VOIP phones system. They can also upload malicious files like new firmware and do other mischievous deeds. Best make sure that you make the necessary password changes to default passwords as soon as you have your VOIP Phones set up to avoid such vulnerabilities and attacks from happening.