Unified communications systems have become standard business solutions for easier, faster and more dependable communication and information exchange. The need to constantly travel for face to face meetings have been greatly reduced, decisions are met and made quicker and collaborative interaction between colleagues have increased all through the implementation and adaptation of robust unified communications systems.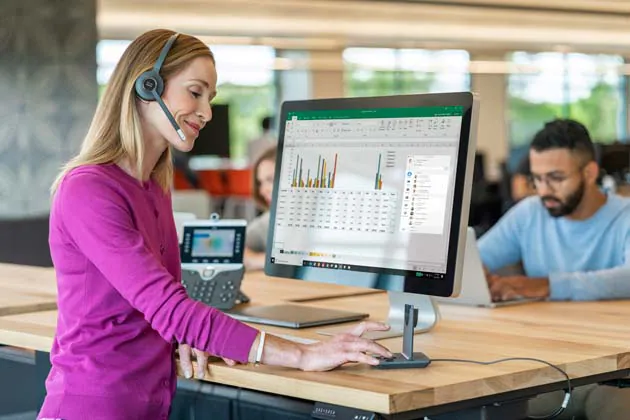 The newest addition to the unified communications block and telephony solutions is the Polycom RealPresence Trio 8800. Its sound quality is by far the best ever when it comes to delivering clearer and richer audio experience. Why is this important? Collaborative interactions need to as glitch and problem free and Polycom's RealPresence Trio has features that enhance the collaborative experience.

HD Voice – Nothing disrupts a collaborative experience more than garbled, unintelligible voice sound quality. It defeats the purpose of having a unified communications systems solution in place. With RealPresence Trio's patented HD Voice technology,
NoiseBlock – It's difficult to sit through a collaborative conference meeting when every background noise is picked up and played back. NoiseBlock effectively removes all background noises to deliver crisp voice quality. A definite must for any unified communications systems solution.
Unified communications systems are designed to provide the fastest way and often most cost-effective way to facilitate information exchange. They are scalable and can be customized to either replace an existing telephony system or to work as a complement solution. The RealPresence Trio hits all the required characteristics of a robust unified communications systems solution. Sometimes in collaborative sessions, there is a need for content sharing.
RealPresence Trio allows the sharing of content in HD quality from almost any device such as smartphones, tablets, desktops and laptops. Moreover, RealPresence Trio's user interface takes out the complication during operation. Users can easily join in collaborative conferences with a push of a button on the touchscreen interface.
RealPresence Trio is promising to be the answer to a lot of communication business needs when it comes to unified communications systems such as managed telephony and robust collaborative experiences.