19th August 2021 – Side Decide, the relaxing puzzle game with a charming aesthetic is out now on Steam

About Side Decide
Created, developed, and published by solo developer Brendan Votano under his studio moniker, Blue Volcano, Side Decide is the result of four years of 'side' work and an idea that germinated close to eight years ago. The result is a relaxing puzzle game that harkens back to the wooden blocks of childhood.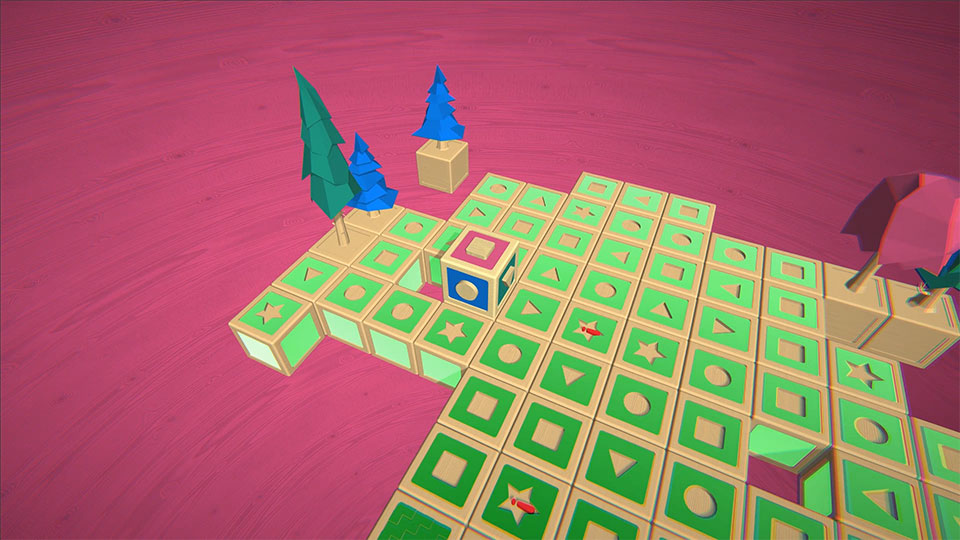 The objective is to roll a wooden cube to the end of the level. Each side of the cube features a different kind of shape, and you can only roll onto a block with the corresponding shape and alignment. Rolling onto a circle allows you to rotate your cube, opening up branching pathways to help you achieve your goal.

Teleporting, wildcard, and falling blocks all spice up the mix. Can you achieve gold on all 121 levels?

This is a game for everyone, providing a relaxing mood and setting, easy enough for anyone to pick up but challenging enough for completionists as well.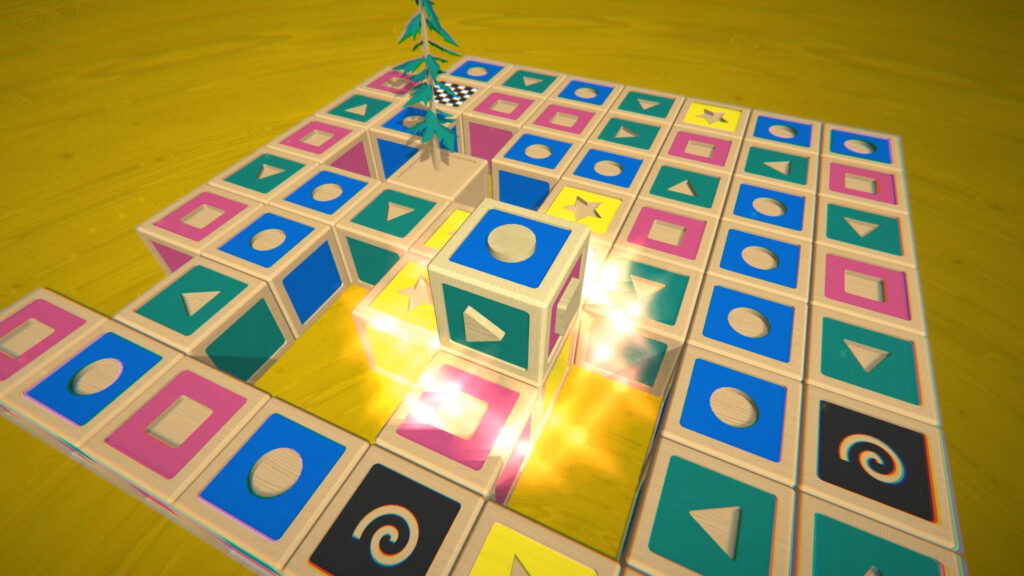 Trailer: https://www.youtube.com/watch?v=m4o9XE1r0-c
Website: https://sidedecide.com/press
Steam Store: https://store.steampowered.com/app/1081500/Side_Decide

 
Features
Simple and pleasing aesthetics based on children's wooden blocks
Peaceful music that adapts to the player's progress
10 different block types each with its own unique mechanics
Gold, Silver, and Bronze star ratings for each level
121 levels to unblock, 363 stars to collect. Can you get them all?


History
From Brendan Votano – "I was building a new counter at my family's fish & chip shop one night when the idea came to mind as I was looking at different offcuts of wood. The different patterns of grain and sizes of the pieces all piled together reminded me of the blocks we used to play with as a child. Playing around with these pieces of wood inspired the gameplay idea of wood fitting together only in certain configurations. So, I created a puzzle game where the blocks behave as if they are real physical things."

Initially conceived for mobile, Cublocks – as it was known then, was shelved shortly after prototyping, as mobile was moving towards the Freemium model – a path Brendan didn't want to go down as they require ads or monetization methods that detract from the overall experience for the player.

While on a sabbatical in Seattle in 2017, Brendan met puzzle game developer Ty Taylor of the Quantum Astrophysicists Guild. Brendan and Ty were both working out of the Indies Workshop, a co-working space for game devs and bonded over IPA's and puzzle games at local breweries. Ty is a master of puzzle creation having developed hits such as The Bridge and Tumblestone, and took interest in the project. He offered to build a puzzle generator for the game which ended up spitting out over 200,000 levels. From there it was a case of whittling it down to 121 of the best.

The game was put on the backburner once again as the studio was set to work on several client projects to raise more capital and fund other development. Finally in 2021 with some breathing room again and thanks to a few lockdowns, the side project of Side Decide is now ready to be shared with the world.

Release Info
Side Decide released on Steam on August 19th.
The game will cost AUD$7.50, USD$4.99, EUR3,99€ and players will be able to get it with a 10% discount during the first week after the release.

Contact Info
To request a review copy of the game, get in touch with: Brendan Votano Founder – Blue Volcano Studio brendan@bluevolcano.co
About Blue Volcano
Blue Volcano is a Sydney-based studio run by jack-of-all trades solo dev Brendan Votano, specialising in Games, Augmented Reality (AR), Virtual Reality (VR) and digital experiences.

Our games reflect our passion of the AV world and lifestyle we grew up with. We always strive for cohesion between pleasing visuals and adaptive audio based on the players choices. Our games have been showcased across the globe in Australia, the US, Germany, Japan with more on the horizon.
Website: https://bluevolcano.co