MU Archangel's 100th anniversary event includes daily quest rewards, the 100th anniversary-themed BOSS monster and coin, limited-time packages, and special offers.

Seoul, Korea – August 19th, 2021 – WEBZEN, a global developer and publisher of PC and mobile games, announced today that its mobile MMORPG MU Archangel is celebrating its 100th Day Anniversary on August 19 with multiple in-game events and special rewards.


MU Archangel is a mobile spin-off that provides classic MU elements, following in the footsteps of the original PC classic MMORPG, MU Online. To commemorate the occasion, Webzen is holding an appreciation event that will run until August 26th.


First, new daily quests are waiting for users every day during the event period and numerous rewards will be given in accordance with your quest achievements.


In addition, the 100th Day Special Event BOSS appears in Lorencia, Devias and Atlans on Channel 1 every day at 12:15 and 22:00 during the event period. Those who defeat the 100th Day Special Event BOSS will obtain the exclusive rewards which are dropped randomly. The higher the cumulative damage players give to the BOSS, the higher the chance of obtaining more special rewards. The rewards can be received only twice a day.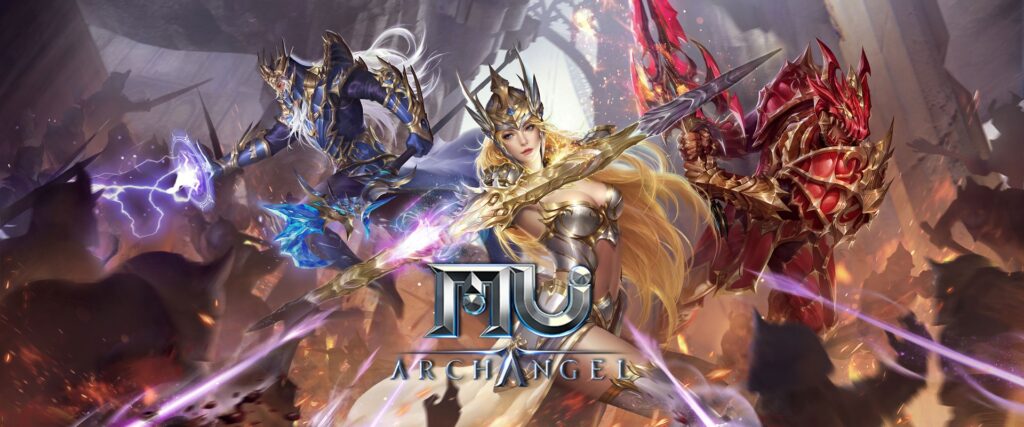 The 100th Day Anniversary Events also encourage players to collect 100th Day Anniversary Coins to obtain a limited mount and costume while playing in the game.


In addition to those events, players can get special benefits from 100th Day Anniversary limited packages and extra rewards given from daily purchases. When players purchase 100th Day Anniversary products only once, 5-DAY benefit rewards including 60 Diamonds, 100-day Surprise Gift Chest x1, 100-day Celebration Coin x100, and 500 Reputation will be delivered to their inventory once a day for five days.


MU Archangel is available to download over on the Google Play Store and App Store for free in Southeast Asia, in English, Thai and Chinese. To learn more about the latest news and ongoing events, visit the official website: https://muarchangel.webzen.com and discuss the game and participate in the latest events, contests and giveaways on the official Facebook page: https://www.facebook.com/MUarchangelSEAofficial



About MU Archangel

MU Archangel is a mobile MMORPG game, which has most closely inherited the features of the first Korean full 3D MMORPG "MU Online" developed by Webzen. MU Archangel provides a classic MU experience on a mobile device. Players can choose from 3 distinct classes – Dark Knight, Dark Wizard, or Elf, and enjoy classic MU contents including Blood Castle, Devil Square, Chaos Castle, and much more. Classic elements of the PC MMORPG MU Online have been embodied within a mobile device to provide users with the best MU gameplay experience. More information is available on the official Facebook page: https://www.facebook.com/MUarchangelSEAofficial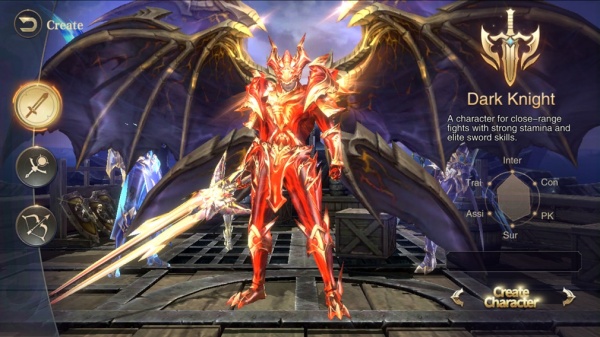 About Webzen

WEBZEN Inc. is a global developer and publisher of a variety of PC and mobile games such as MU Origin 2, MU Origin, MU Archangel, MU Online, Shot Online, Continent of the Ninth Seal (C9), the Metin series and an array of exciting game titles listed for release in the global game market. WEBZEN has expanded its publishing services to Europe, North and South America and other countries by operating its global game portal 'Webzen.com' which hosts 60 million players globally. WEBZEN is also leading the expansion of IP (Intellectual Property) franchise business and collaborations with a wide range of creative partners. Further information on Webzen and its games can be found at: https://www.webzen.com/