Technology is an ever-evolving beast. New innovations and improvements to existing designs are released almost every day. If you're a business owner you want to make sure that your IT infrastructure is current and operating on the latest updates, but do not want to use up too much of your resources, the answer is professional IT support through managed IT services.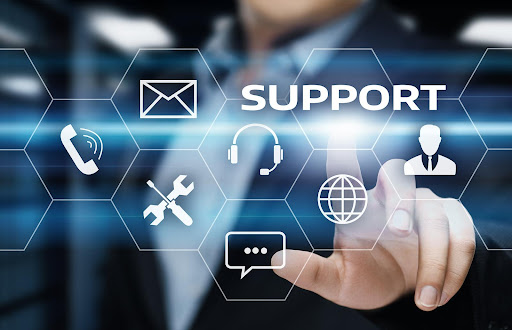 Professional IT support through a managed IT service plan is an all-encompassing solution for businesses of any size. Whether you need help in integrating new technology to your existing IT infrastructure and system, implementing or improving security protocols for your network or straightforward remote or onsite IT support for any issues with your IT environment, signing up for professional IT support is massively cost-effective compared to hiring a different IT expert for each individual IT concern. Besides getting the best kind of service without breaking the bank, professional IT support is completely scalable depending on the needs and demands of your business operations. So whether you are a small start-up trying to get off the ground or a multinational corporation, professional IT support through your managed IT services provider is the most viable and cost-effective answer solution when it comes to all your information technology needs.
Real Resolutions
Some business owners, to save on resources, often delegate the management and maintenance of the existing IT environment to individuals in the workforce that do not necessarily have the expertise and knowledge required to take on the task. What this does is create more problems instead of create resolutions. With professional IT support, issues that come up are expertly handled and resolved swiftly and efficiently thereby preventing bigger problems from occurring.
Making Technology Work for You
When your business is signed up for professional IT support, you're always at the ready to tackle whatever new technology is thrown your way – from new operating systems to update patches for your existing system or new peripherals or machines for your IT infrastructure. Strengthen your security, implement new procedural protocols, optimise and improve on existing technology with the help of professional IT support through your managed IT services plan.