THAT'S THE NEWS FOLKS
CHICAGO, AUGUST 12th, 2021 – Young Horses is excited to announce that their critically-acclaimed game Bugsnax will be coming to Steam sometime next year. Fans of bugs, and snacks, can now wishlist the game on the PC platform.
"We're buzzing with excitement to serve up Bugsnax to a new audience on Steam!", says Kevin Zuhn, Creative Director/Writer at Young Horses Games. "We'll have some meaty news and a few juicy surprises to get people talkin' bout Bugsnax again later this year."
Stay tuned for more news later this year! Bugsnax is currently available on PlayStation®5, PlayStation®4 and the Epic Games Store for $24.99 USD.

About BugsnaxBugsnax takes you on a whimsical adventure to Snaktooth Island, home of the legendary half-bug half-snack creatures, Bugsnax. Invited by intrepid explorer Elizabert Megafig, you arrive to discover your host nowhere to be found, her camp in shambles, and her followers scattered across the island alone… and hungry!
It's up to you to solve the mysteries of Snaktooth Island: What happened to Lizbert? What are Bugsnax and where do they come from? But most of all, why do they taste SO GOOD?
Features:
Discover, hunt, and capture all 100 different species of Bugsnax using a variety of contraptions and bait!
Explore the diverse biomes of Snaktooth Island to track down and reunite the inhabitants of Snaxburg.
Follow every lead to learn more about Lizbert's band of misfits and the mysteries of Snaktooth Island.
Stuff your new friends with Bugsnax to customize them with countless new looks.
For more information on Bugsnax, visit https://www.bugsnax.com/
Follow Young Horses on Facebook and Twitter.
For special interview requests, get in touch with pr@popagenda.co

For screenshots, key art, gifs and trailer, you can find the press kit here.
Find the game on PlayStation.com: https://www.playstation.com/en-ca/games/bugsnax/
Find the game on the Epic Games store: https://www.epicgames.com/store/product/bugsnax/
Find the game on Steam: https://store.steampowered.com/app/674140/Bugsnax/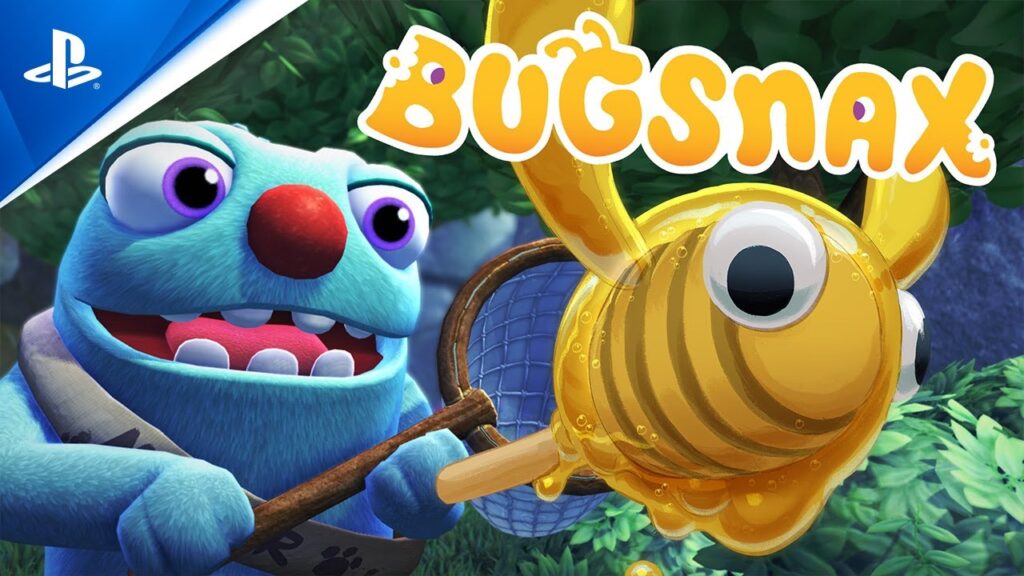 Find the "It's Bugsnax!" single by Kero Kero Bonito on the following streaming platforms: https://awal.ffm.to/its-bugsnaxAbout Young Horses
Young Horses is a Chicago-based studio known for Octodad and Octodad: Dadliest Catch. They strive to push the boundaries of game design in order to create experiences that players have not seen before. They strive to bring something new to the industry, and believe that innovation is necessary to reach new, broader audiences. Their goal is to create innovative, intelligent, and charming entertainment that can be enjoyed by both kids and adults.###
PRESS CONTACT
popagenda
pr@popagenda.co