The critically acclaimed roguelike deckbuilder hits Steam in September
"Void Tyrant is an incredibly creative and deep card-based roguelite."
– 148 apps
"Void Tyrant is a fantastic game… it's hard to find a better value for entertainment or longevity"
– Touch Arcade
13 AUG 2021 – Developer Quite Fresh Games and publisher Armor Games Studios have today announced the upcoming launch of Void Tyrant on PC. The critically acclaimed roguelike deckbuilder will be released via Steam on September 3 2021.
Void Tyrant is an intergalactic adventure chronicling a perilous mission to save an ever-changing galaxy. Players will need to find the legendary Chaos Pyramid and restore the Eyes of Chronos, but with powerful foes standing in the way, the task won't be easy.
In this galaxy, battle takes the form of Blackjack-like turn-based encounters. Players must use their quick wits, cunning strategies, and upgradable deck of ability cards to navigate planets, upgrade their spaceport and put an end to Void Tyrant's eccentric cast of alien enemies for good.[Continues below]
Previously available on iOS and Android devices, Void Tyrant has been rebuilt with PC in mind as a paid-for premium experience with all of the upgrades and special items of the original game included by default.
Expanding further on the premium experience of the new PC version, Void Tyrant offers a constellation of quality of life and accessibility features, like flexible keybinding, controller support, cloud saves and other additions.
Void Tyrant on PC offers an enthralling and unique experience for all players, whether they're entering the Chaos Pyramid for the first time, or returning to save the universe anew with a fresh deck of cards.
Stefan Åhlin, Founder of Quite Fresh Games, said "I'm really thrilled to get Void Tyrant out to PC players. Fans have been requesting a desktop version for a long time, and the game was always a good fit for the format, so it made sense to take it there. There's also been a ton of improvements for this version, so I'm excited for what new players will get to experience for the first time."
Void Tyrant launches on PC via Steam on September 3rd 2021, priced $9.99 / £__ /
For more information, please contact Paul Watson at paul@gameifyouare.com.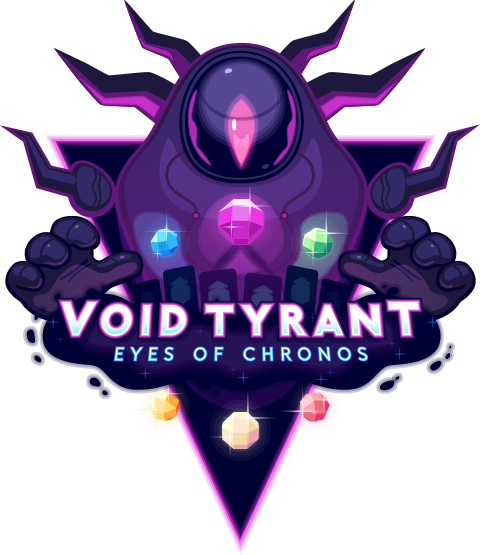 About Void Tyrant
Choose a hero and venture through an ever-changing galaxy in this hybrid deckbuilder RPG! Duel your enemies in turn-based combat across 6 planets to reach the Chaos Pyramid and restore the Eyes of Chronos to save the galaxy. Using your wits and an upgradable deck of ability cards, battle quirky aliens in strategic Blackjack-like combat encounters, disarm traps, upgrade your spaceport, and more. Do you have what it takes to defeat the sinister Wruut once and for all?
Customize a powerful deck from hundreds of cards as you venture across the galaxy as one of four unique classes.
Collect artifacts and loot from treasure chests and defeated enemies.
Spend Guldins to upgrade your town for new powers and adventures.
Strategize to take on challenging bosses in card-based combat.
Anticipate and disable traps, defeat odd aliens, face surprises, and more.
Play the game your way with various accessibility improvements made with the PC version of Void Tyrant in mind. These include editable key bindings, the ability to turn off flashing lights and screenshake, and more!
About Quite Fresh Games
Quite Fresh is a tiny game studio that was founded by Stefan Åhlin in 2015. With his roots in pre-smartphone mobile games and flash games, Stefan has been working primarily with game art for over 15 years. As Torpedolab, Stefan released games like Super Briefcase and Guardian Rock on the big flash game sites in their heyday.
After years of employment in London, with pixel art pros Nitrome and match 3 masters King, Stefan decided it was time to get back to independent development with Quite Fresh. The first title was a follow up briefcase game called Ultimate Briefcase, followed by the huge card-based RPG Void Tyrant.
About Armor Games Studios
>From its roots as a popular portal for online gaming, Armor Games Studios is a publisher that aims to work directly with and help foster talented indie developers to create unique and engaging games of all types for all platforms. For more information, visit www.armorgamesstudios.com, and follow the company on Twitter @ArmorGameStudio.