The IP phone is a vital component of a unified communications system. It has varied functionalities that help facilitate trouble-free communications for businesses both internally and externally. There are many different models of IP phones and their functionalities differ depending on the manufacturer. However, there are common features that can be seen on almost any IP phone that is part of a unified communications system.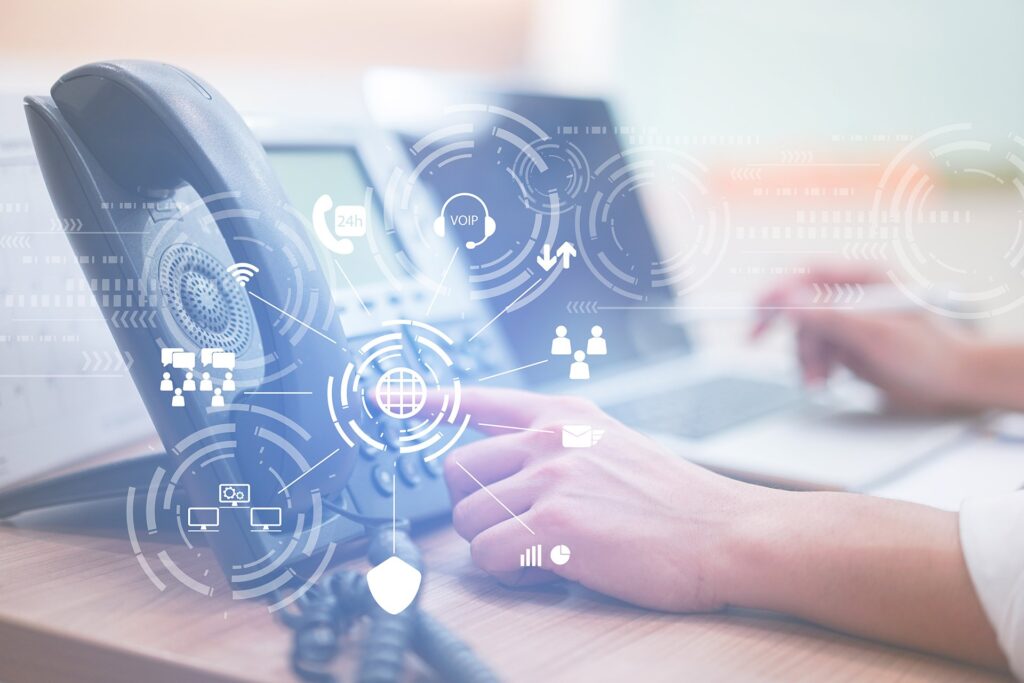 LCD Display – this feature plays an important role that facilitates such features as Call Waiting, Video Conferencing and sometimes even web browsing. The standard IP phone LCD screen is most often monochrome while some advanced IP phones have coloured LCD screens.
Network and PC Connection Ports – Even the most basic IP phone should have an RJ-11 port which allows the phone to be connected to an ADSL line to facilitate an internet connection. It should also have an RJ-45 port which allows the IP phone to be connected to an Ethernet LAN. In some instances, an IP phone could have more than one RJ-45 port which could turn it into a switch used to connect several network devices and IP phones.
Programmable Feature Keys – An IP phone offers a lot of features and programmable feature keys facilitate the interface to handle said features. The features are dependent on the service providers and would often require particular hardware features to be built into the IP phone itself for them to be accessed and utilized.
Full-Duplex Speaker Phone – this standard IP phone feature allows both the caller and the receiver to speak simultaneously while on speaker phone.
Integrated Headset Jack – most standard IP phones come with an integrated headset jack which allows the user to connect the phone to a headset to facilitate hands-free phone calls. This feature is most commonly used for call centres or any customer service related work.
Personalized Ringtones – this feature allows you to program a specific ringtone for a specific caller for easier and faster recognition even when you're not in front of the IP phone.
The use of an IP phone for a unified communications system help facilitate a more seamless and efficient interaction between a company and its customer base as well as with those within the company itself.