Games discounted up to 60% and upcoming titles previewed!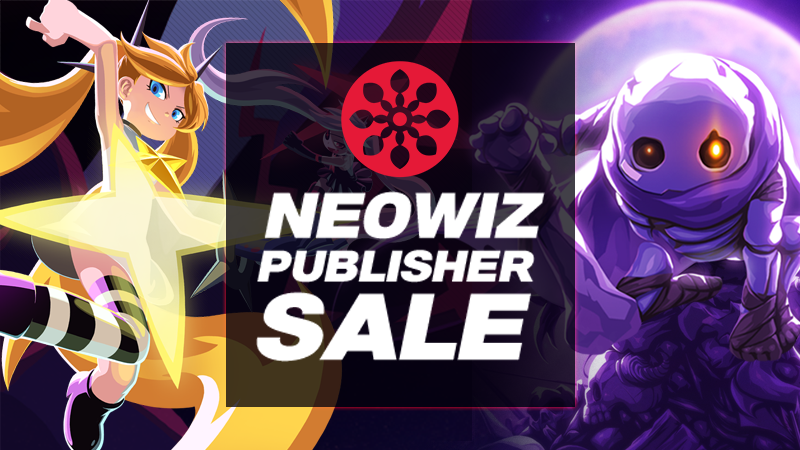 |NEOWIZ has just begun its yearly Publisher Sale on Steam with a lineup of games such as Skul, DJMAX, Dandy Ace, Metal Unit, 8Doors, Blade Assault, and Plebby Quest and more being sold at some of their lowest prices ever. The event also features SANNABI, which is featured in this week's Steam Next Fest with a brand new playable demo. Additionally, it has just been announced at Tokyo Game Show that the upcoming action game Unsouled will be joining Xbox Game Pass when it launches. A demo is also available.
In addition, the prolific and fan-favorite rhythm gaming phenomenon, DJMAX Respect V, is on sale as part of Steam's Weekend Deal for 65% off, alongside its many DLC.
Available Games on Sale
Plebby Quest: 60% off
DJMAX: 65% off
Metal Unit: 45% off
Skul, Dandy Ace & 8Doors: 30% off
Blade Assault: 20% off
About NEOWIZ:
Established in 1997, NEOWIZ, Inc (KOSDAQ:095660) is a pioneer in social platforms and online games. As one of the leading game companies in Korea, the company has successfully published a wide variety of PC and mobile games through www.pmang.com since 2003. In 2006, the company co-developed and launched the wildly successful FIFA online, NBA Street, and Battlefield Online with EA. NEOWIZ is currently focused on creating and servicing online games for the global audience with high-quality titles such as Brave Nine, Bless Unleashed, and DJMAX RESPECT.