The cinematic goes live alongside the game's playable demo on Steam
LOS ANGELES, CA – July 26, 2021 – Developer Clover Bite, CG production house PLAYSENSE, and publisher Akupara Games debuted a breath-taking cinematic trailer for their soulslike metroidvania game GRIME today in partnership with IGN. With close attention paid to the game's deep mechanics and compelling visuals, the trailer fuses the action of GRIME'S high-stakes combat with the eerie visuals of the game's fleshbound world.
Watch the Cinematic Trailer Now: https://youtu.be/G1fGnd_UqBc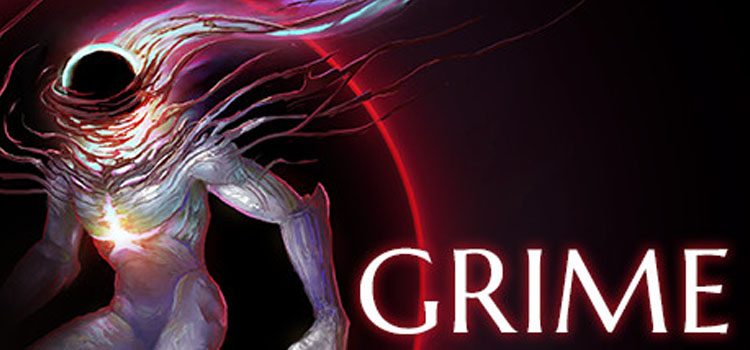 Specializing in creating story-driven cinematic trailers for games like the "World of Tanks" series, PLAYSENSE wanted to take time to support great indie titles and worked closely with the Clover Bite team to develop an atmospheric trailer featuring the game's rich lore and unique art style. Players will recognize the bloodthirsty clawhound, domineering eyebrute, and mind-warping amalgam when they pick up the game next Monday, August 2nd. With the captivating precision only their cinematic trailer could provide, players can now visualize the healing, animating power of Breath and the devastating absorption of enemies into the player's black hole head.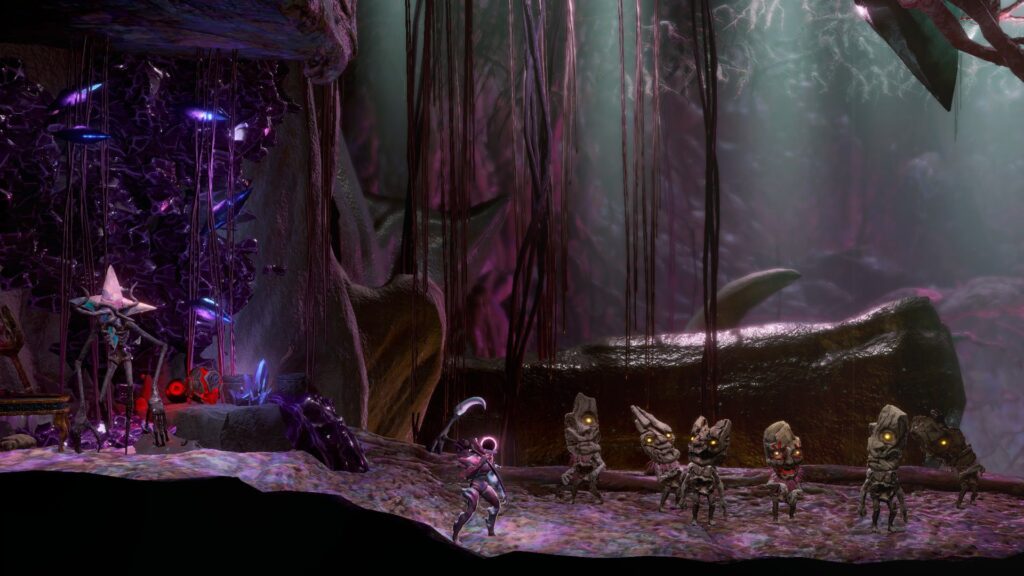 "Working with Clover Bite and Akupara Games was a pure pleasure and a great experience for us. We went through several hundred games on various platforms before picking GRIME as it's a special project sporting a unique setting and a huge potential." states Alex Zhdanovich, Creative Lead of PLAYSENSE. "By creating this trailer, we meant to help develop the video game industry and support young indie-developers at the beginning of their journey."
Features
Eye-Popping Surrealism – Uncover mysterious secrets in weeping caves and face-covered deserts. Meet otherworldly characters in distinct civilizations across an organic, interconnected world – all rendered in unearthly 3D. Face foes born of the world itself, and swallow them whole.
Living Weapons – Seamlessly swap weapons made of living creatures that mutate form during combat, from clawing swords to centipede whips.
Death-Defying Combat – Punish enemies by parrying their attacks, smash them from the ground or even airborne, and absorb them to grow your strength as you wage war on a living world.
Unique Skill Progression – Hunt down and absorb challenging monsters to improve your skills and bring true customization to your playstyle.
Challenge Astonishing Bosses – Defeat creatures dozens of times your size. Adapt to their strategies, withstand their assault, and consume them to gain game-changing abilities that affect both combat and traversal.
Wishlist and Play the Demo on Steam: https://store.steampowered.com/app/1123050/GRIME/
About Clover Bite
Clover Bite is the internal studio of Tiltan School of Design, based in Haifa, Israel, allowing students to get industry and studio experience while still in school. GRIME was developed by the founding team of Clover Bite – a group of five extremely talented alumni, Dark Souls enthusiasts, and Hollow Knight fanboys that set out to design their blend of the two.
For more information, visit: GrimeGame.com
About Akupara Games
Akupara Games is an indie game studio based in Los Angeles, California. Composed of games industry veterans, Akupara Games focuses its energy and resources as an "indie for indies" studio by providing premier support to other indie studios through development, publishing, porting, and advising. Their mission statement ensures that each project receives a unique experience and personalized support.
For more information, visit: AkuparaGames.com
About PLAYSENSE
PLAYSENSE is an experienced CG creative production house specializing in story-telling video content for the games industry. From work with VFX for cinema and experience with renowned gaming titles such as World of Tanks, World of Warships and other Wargaming games, to celebrities like Sabaton and Gianluigi Buffon — PLAYSENSE has over 10 years of professionalism to draw upon.
For more information, visit: https://playsense.agency/
Media & Additional Information:
Press Kit for GRIME: http://bit.ly/GRIMEPRESSKIT
Press Contact: For press or media inquiries and/or interview requests, please contact Richard Suchit at richard@akuparagames.com